What was it like to grow up online?
I pose an overarching question about growing up with and on the internet. What does it mean to be online? What does it mean to be online? What does it mean to exist in a space that is not here nor there, a space that is simultaneously everywhere and nowhere? It's a uniquely new way of being, which my generation has been grappling with, and the generations to come will continue to grapple with. What was that like for us as children?
I explore these questions in the form of a publication which documents a newly universal experience in young people's lives through a series of interviews-turned-conversations and my own writing.
Editorial Design
Writing & Editing
Illustration
Printing & Binding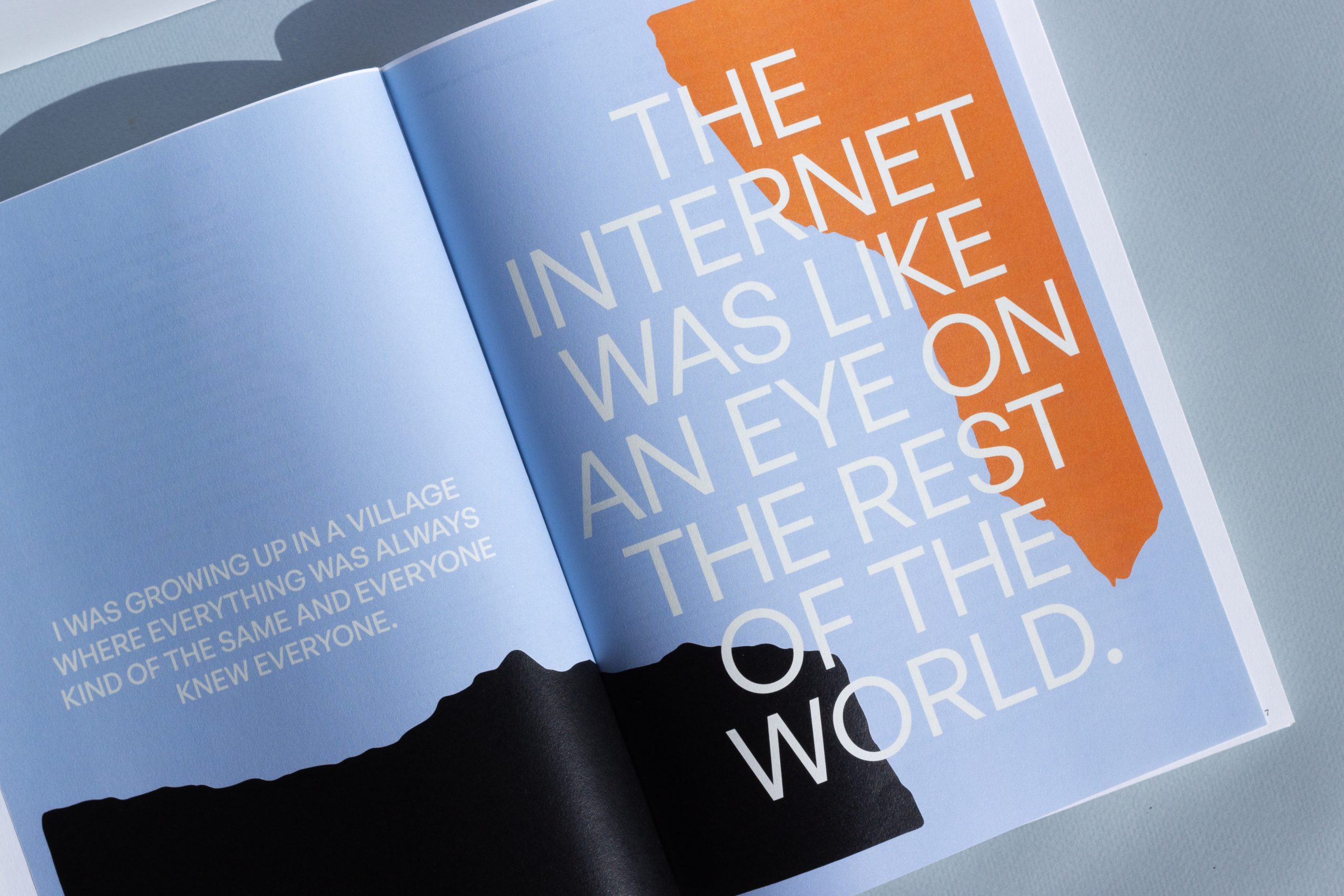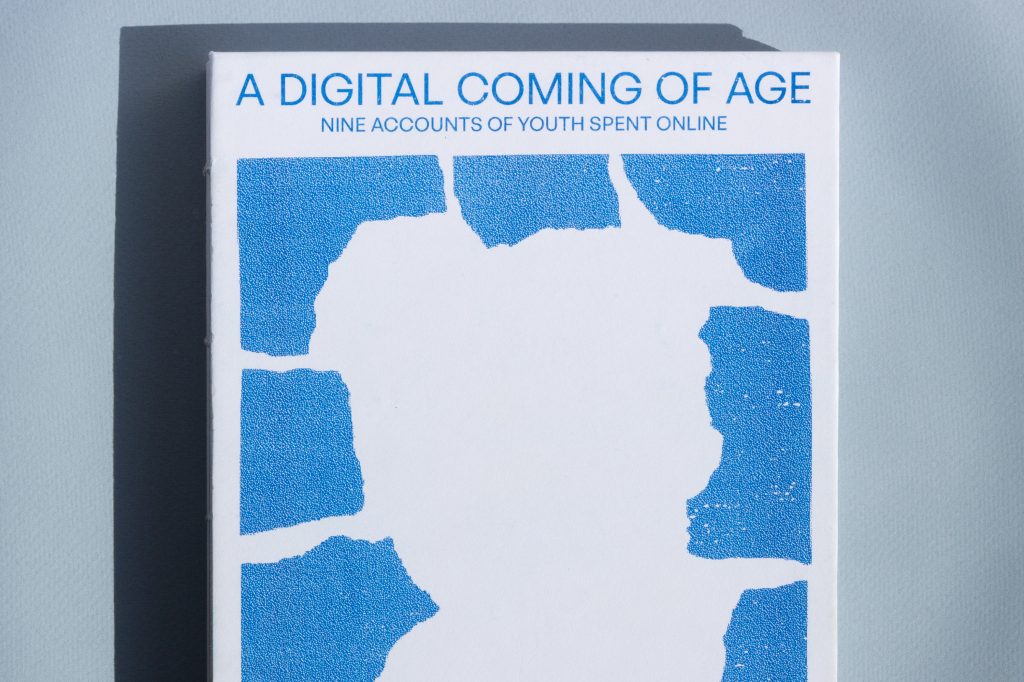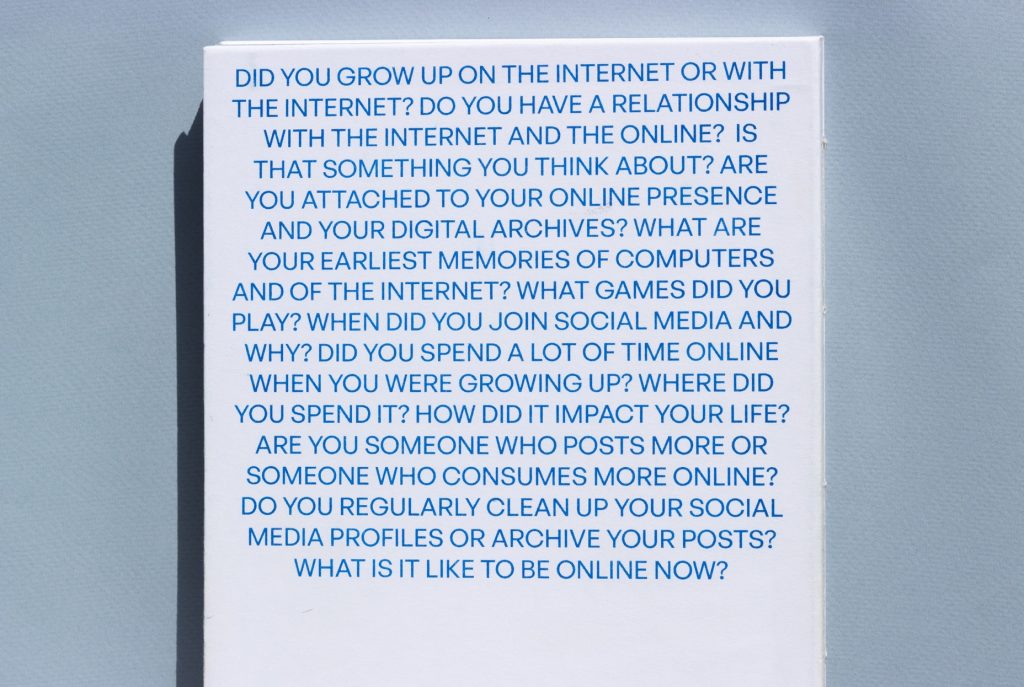 A Digital Coming of Age chronicles nine people's experiences with computers and the internet as children. The cover's nine abstract shapes—one for each person represented in the book—form a somewhat solid but still incomplete frame. The shapes continue to be weaved through the book's colourful spreads as a subtle corresponding signature of each contributing individuals. The back cover lists the interview questions.

Each chapter opens with the question that started the conversation and is joined by my own answer to the question. The interviews are interjected with colourful spreads with a quote pulled from a conversation.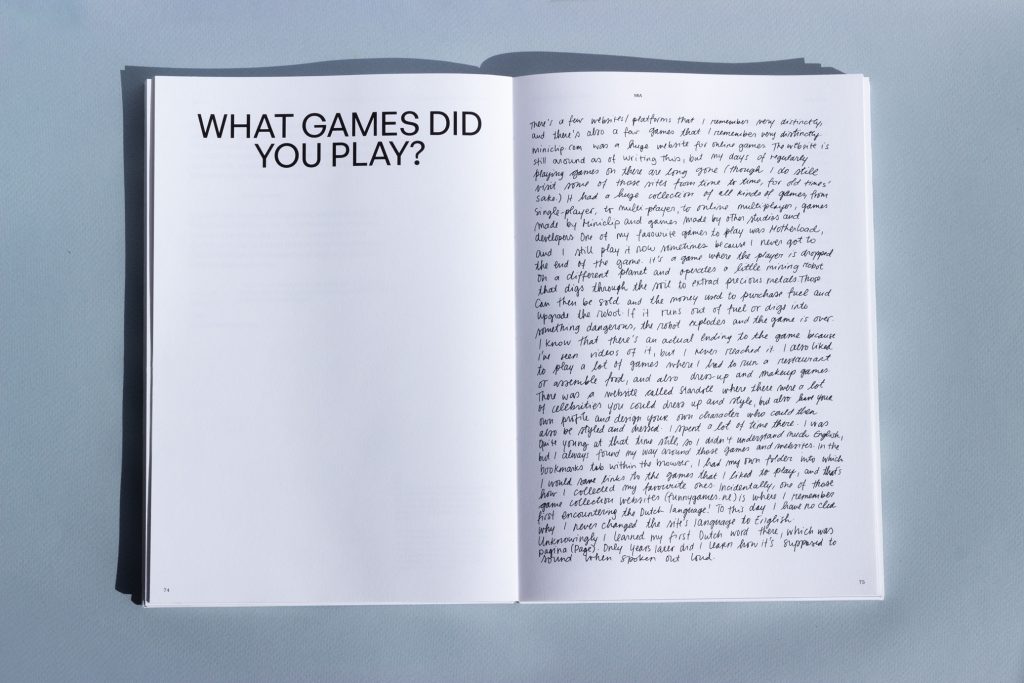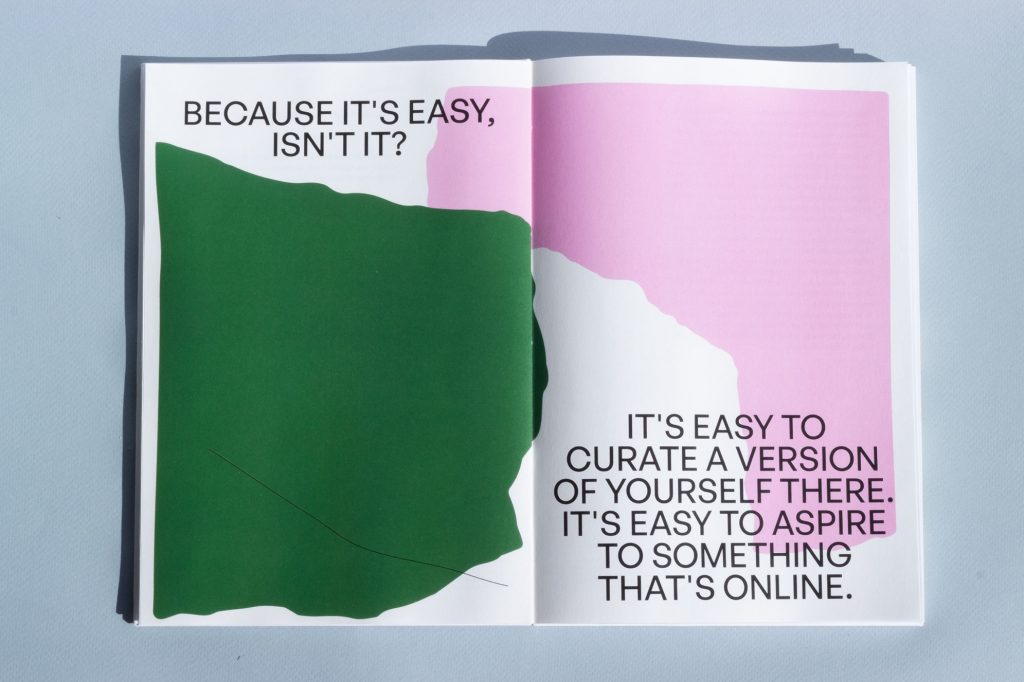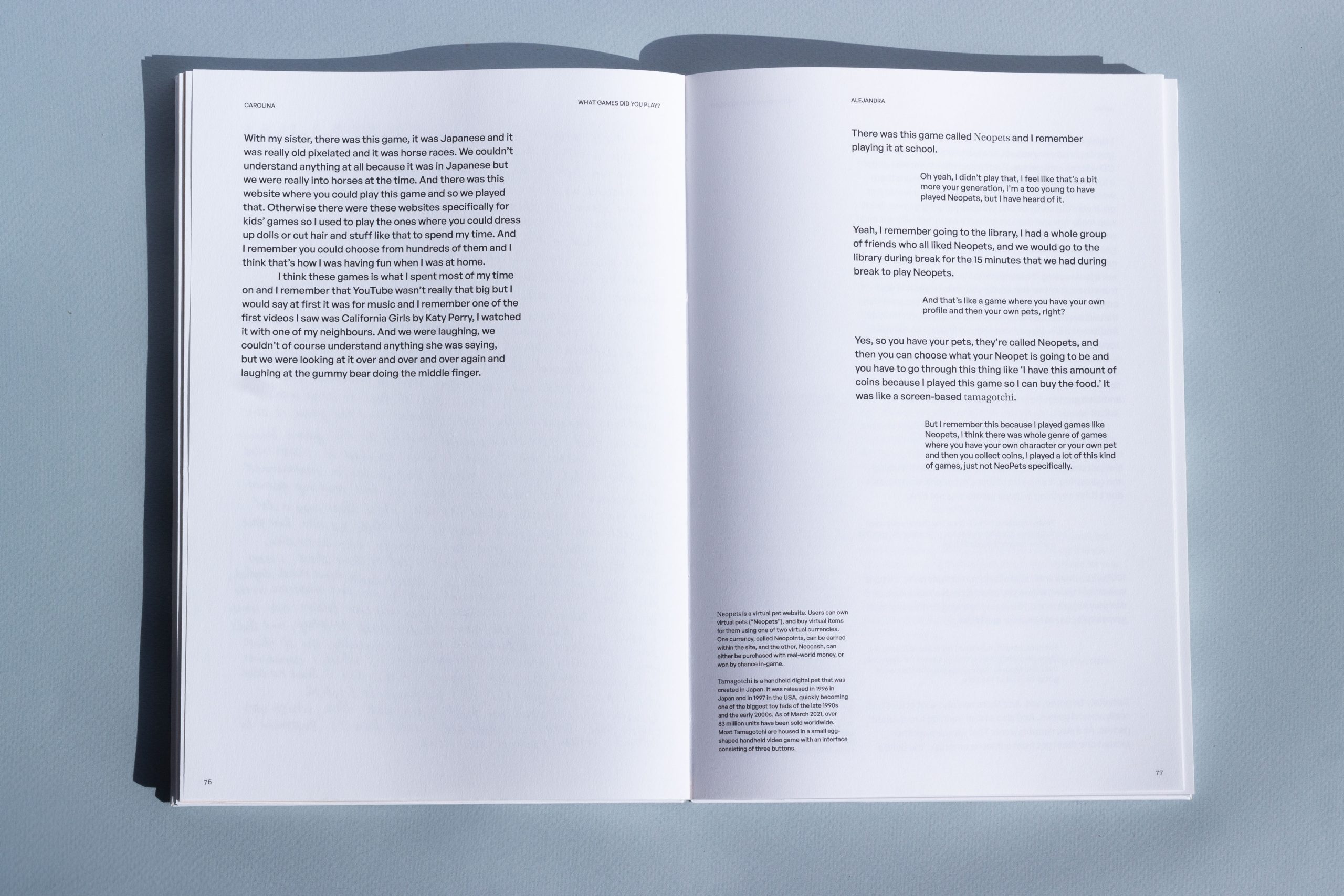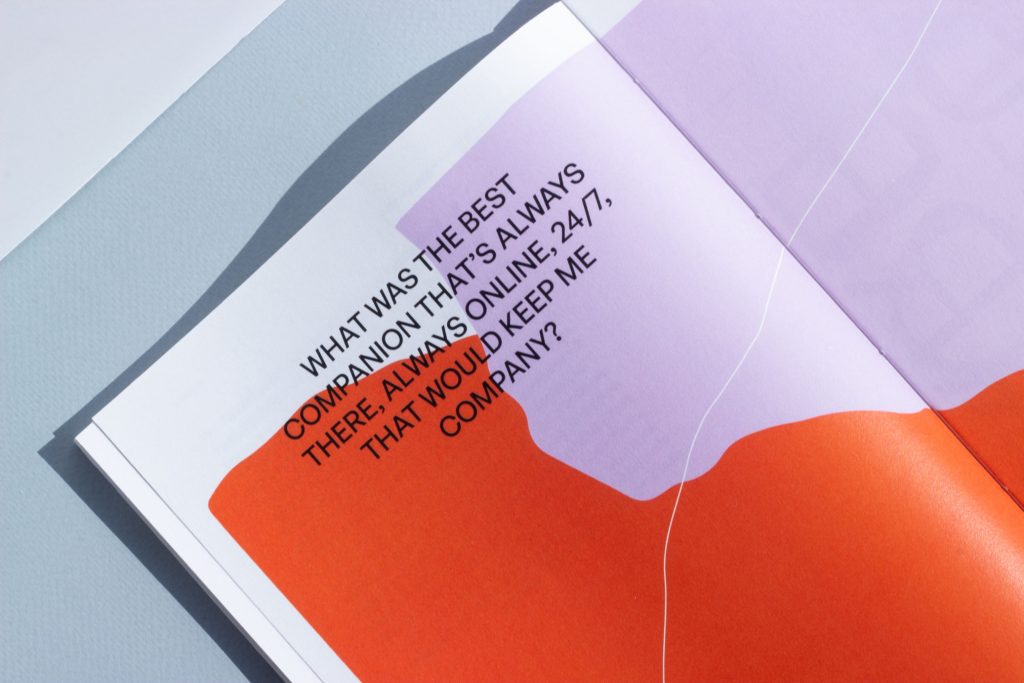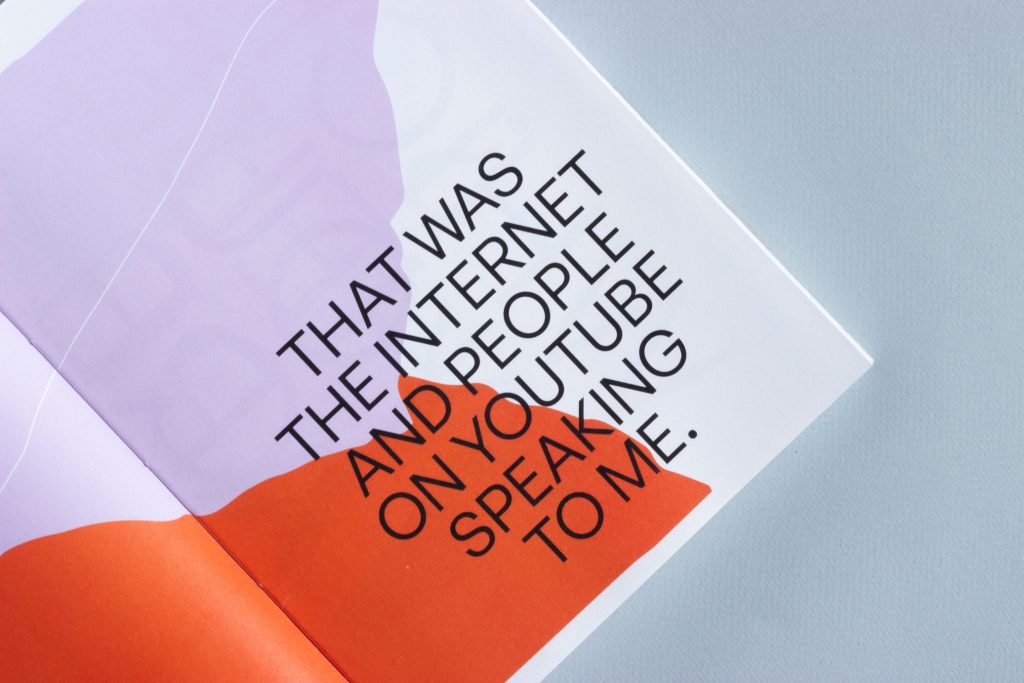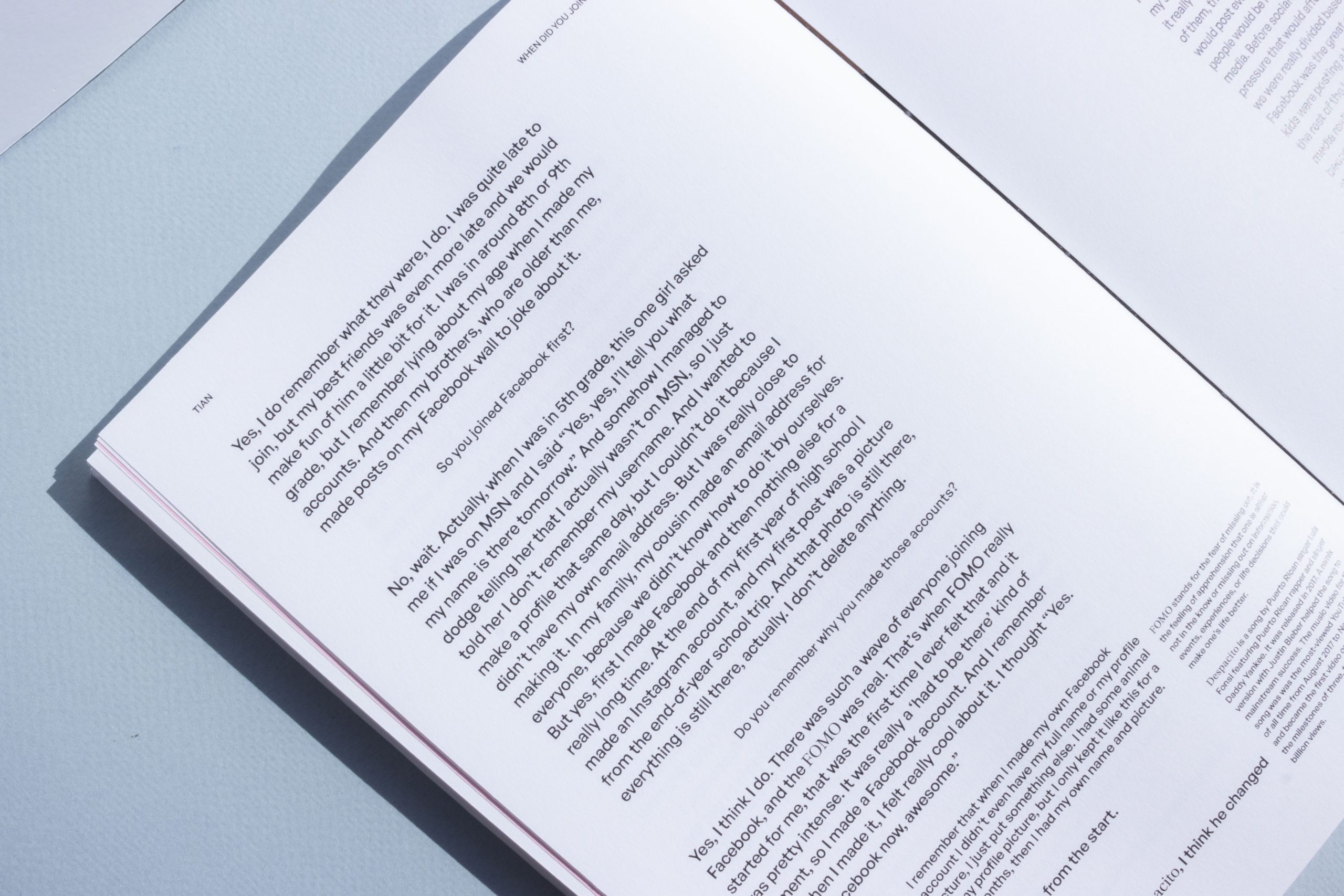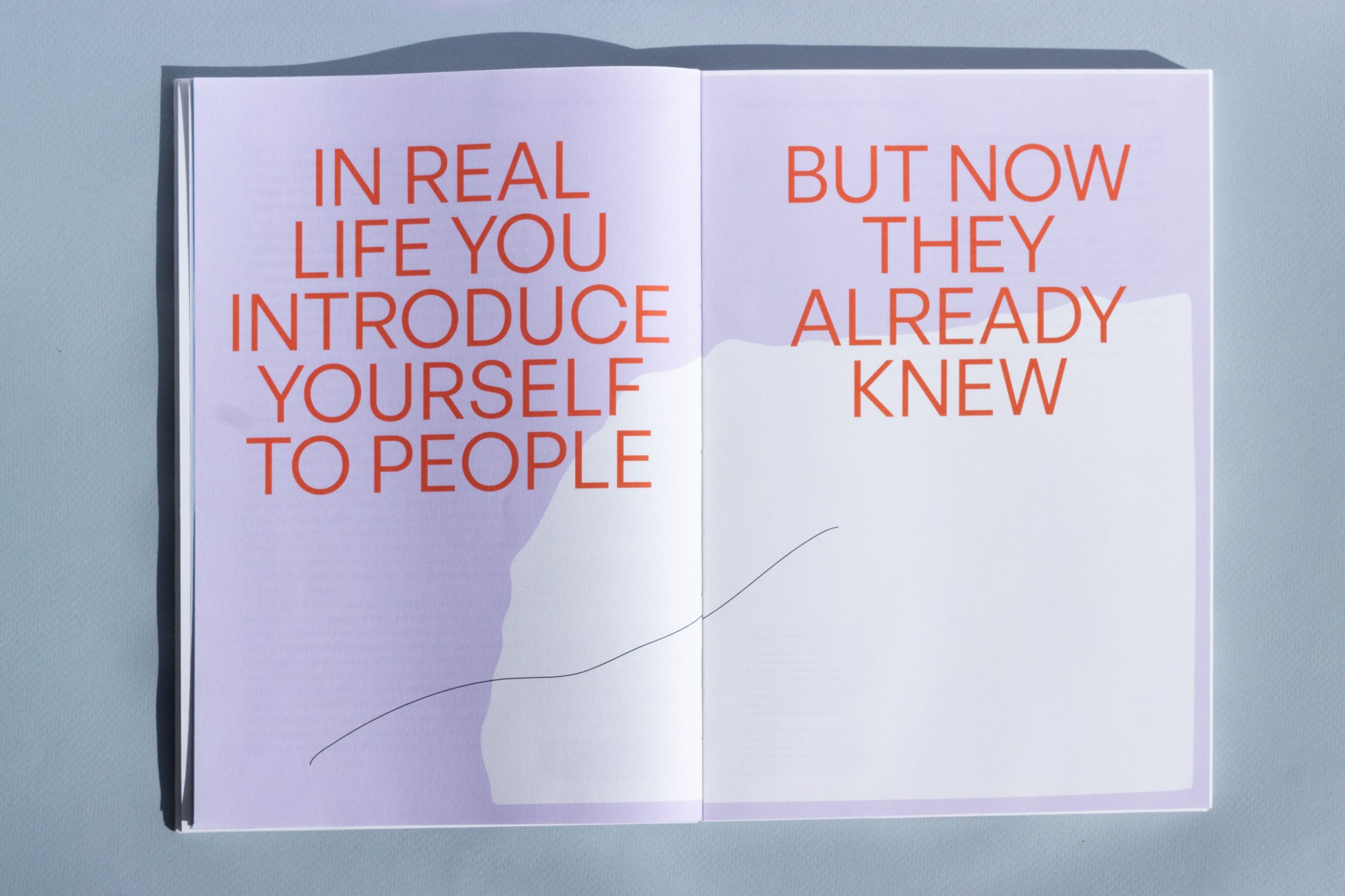 Sketches and early prototypes of the book