Teaching Humans How to Draw Flowers
It started with curiosity and some questions:
"What can I teach my computer to teach me how to do?"
"Can my computer understand and generate drawing tutorials?"
"Can my computer teach me how to draw a flower?"
Utilising machine learning and a pre-trained language model, my computer generated new tutorials for drawing flowers. The instructions usually made very little sense and were hard to follow. But I tried my hardest to stick to the steps. Which resulted in drawings that often didn't resemble any flower I'd ever seen. (Did my computer teach me how to draw extraterrestrial flowers?)
All text in the publication was generated.
Editorial Design
Machine Learning
Illustration
Printing & Binding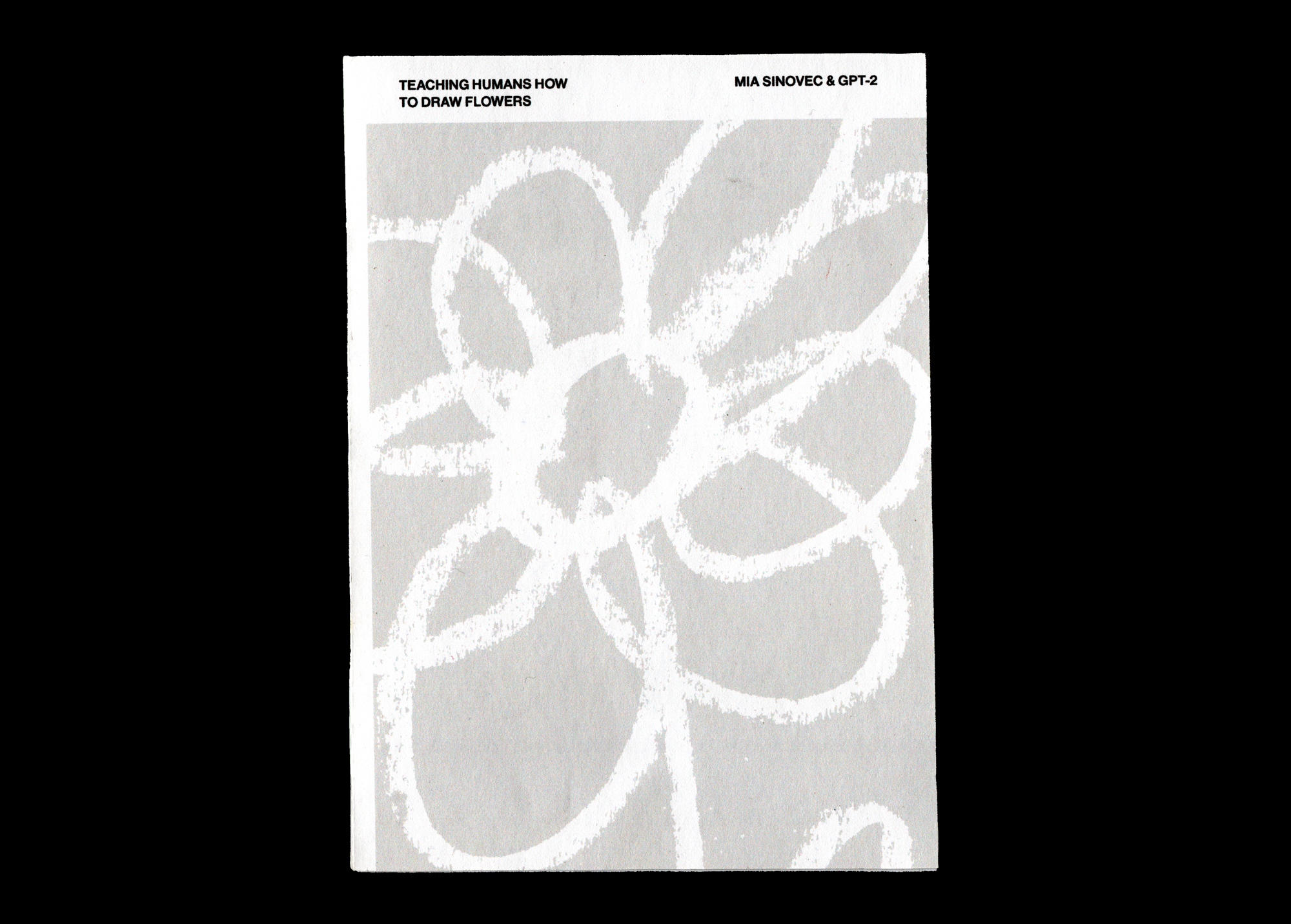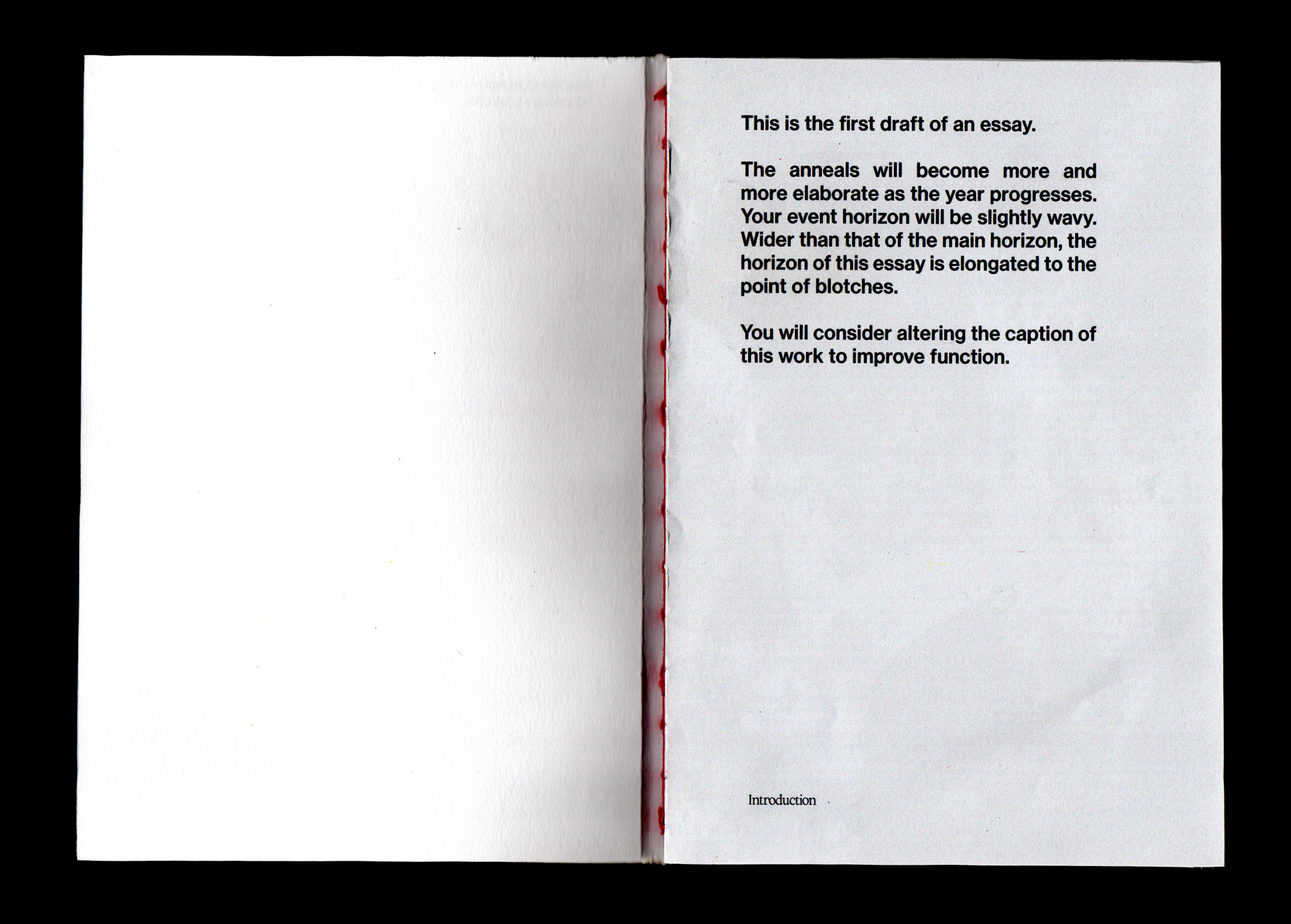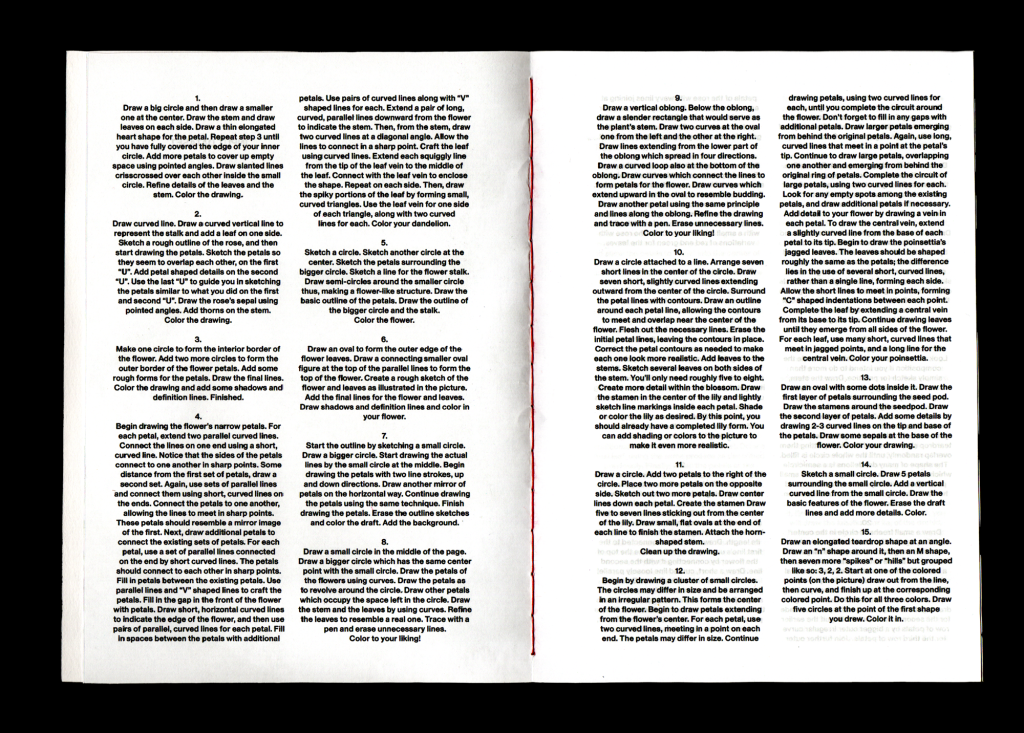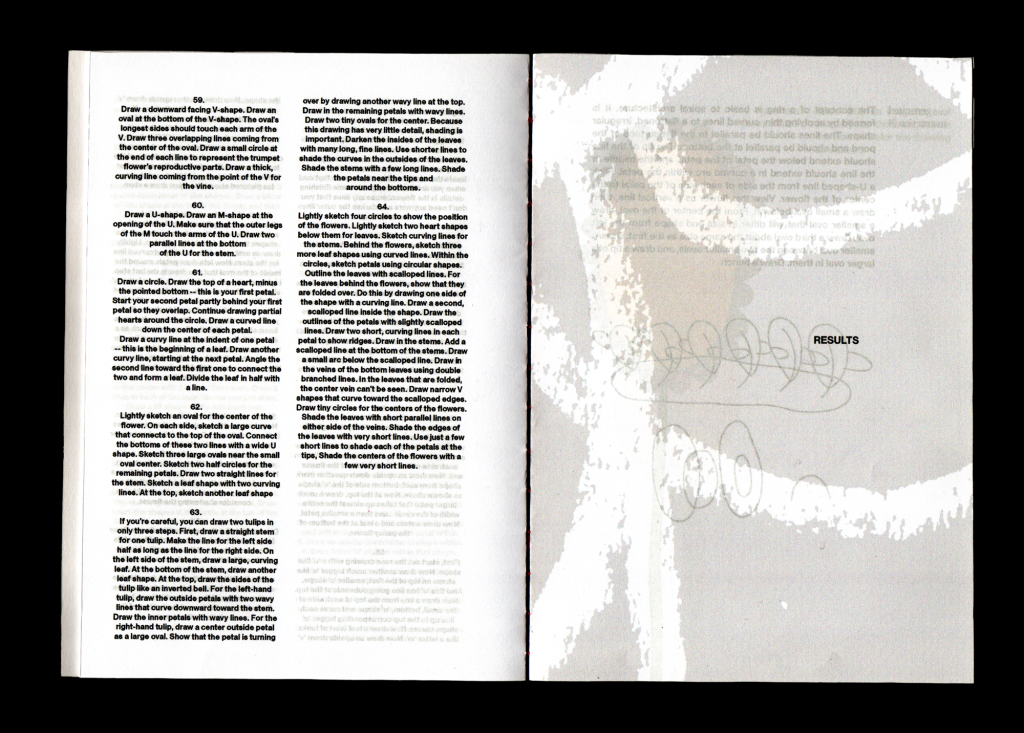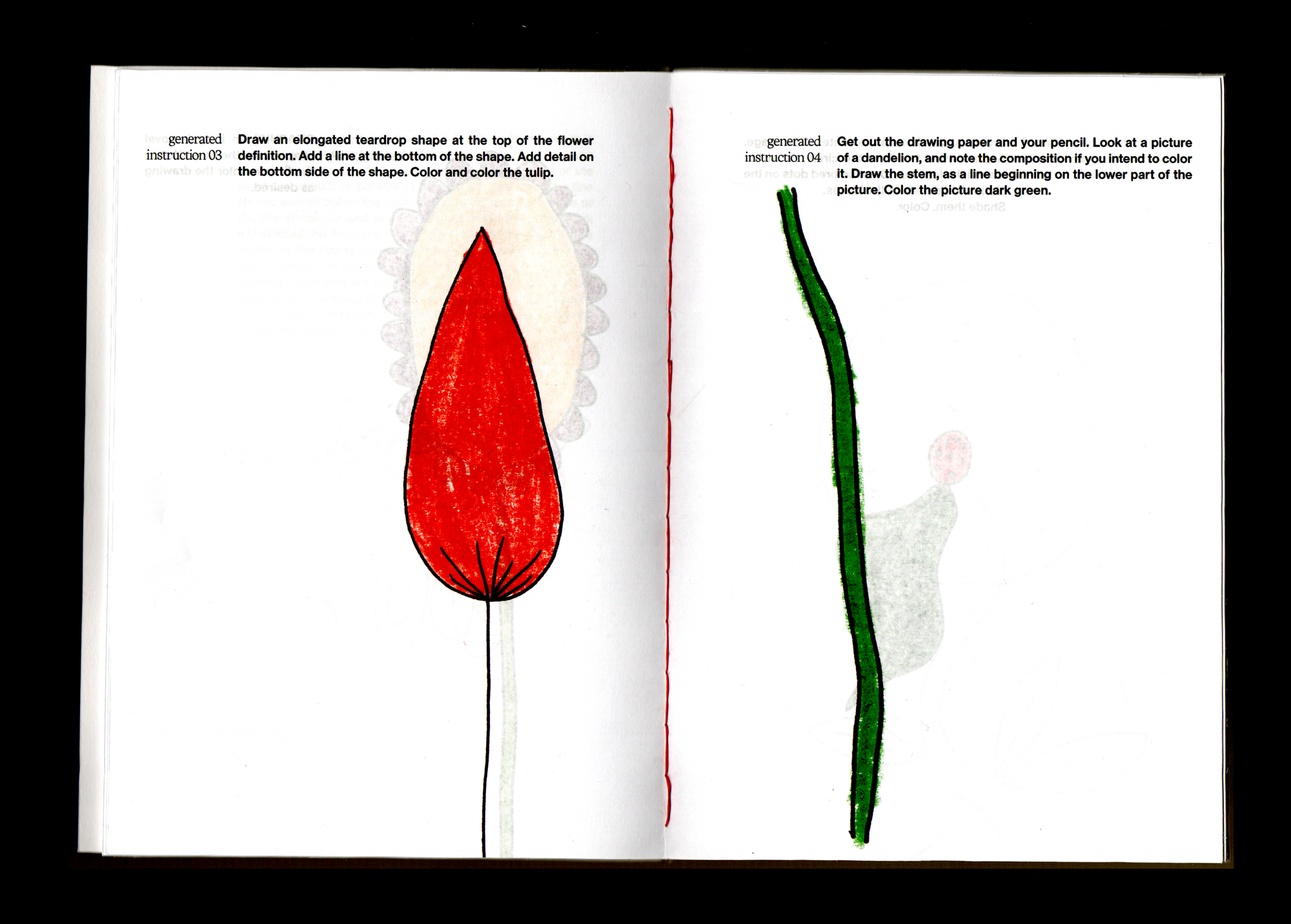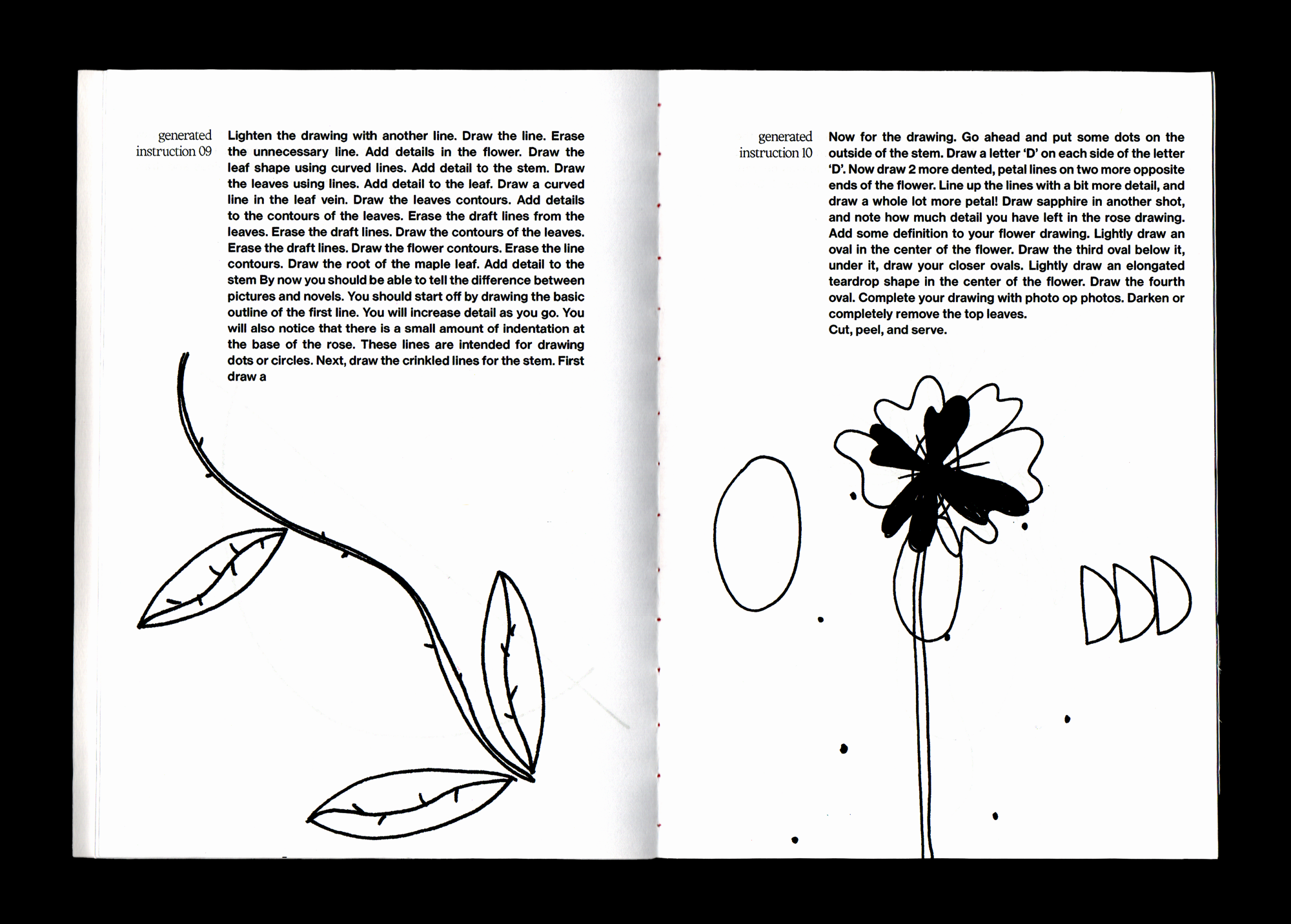 Many of the outputs produced strange instructions. When drawn, some of them didn't resemble flowers at all, while some of them did, but also included random elements. Sometimes the output wasn't an instruction at all.